Set amongst the beautiful trees on the lagoon side of Nggatirana Island, the resort comprises luxury beach-side bungalows and a central restaurant/bar/reception area. The island is a 15 hectare designated conservation area within which you can enjoy the wildlife, birds and orchids. We recommend off-the-beach snorkelling along a 300m stretch of unspoilt coral that supports a myriad of small fish and other aquatic species. The round-the-island footpath can be used to explore and to access your bungalow by easy-access ramp.
The Island also a traditional tabu site and hill walking can be arrange to visit the pre-historic programs on nearby Rondo Hill.
Enjoy French-Lagoon fusion cuisines in our large restaurant and a drink at the boat bar. Activities include snorkeling, hill walking, kayaking, scuba diving and bird watching.
From $175 to $185 AUD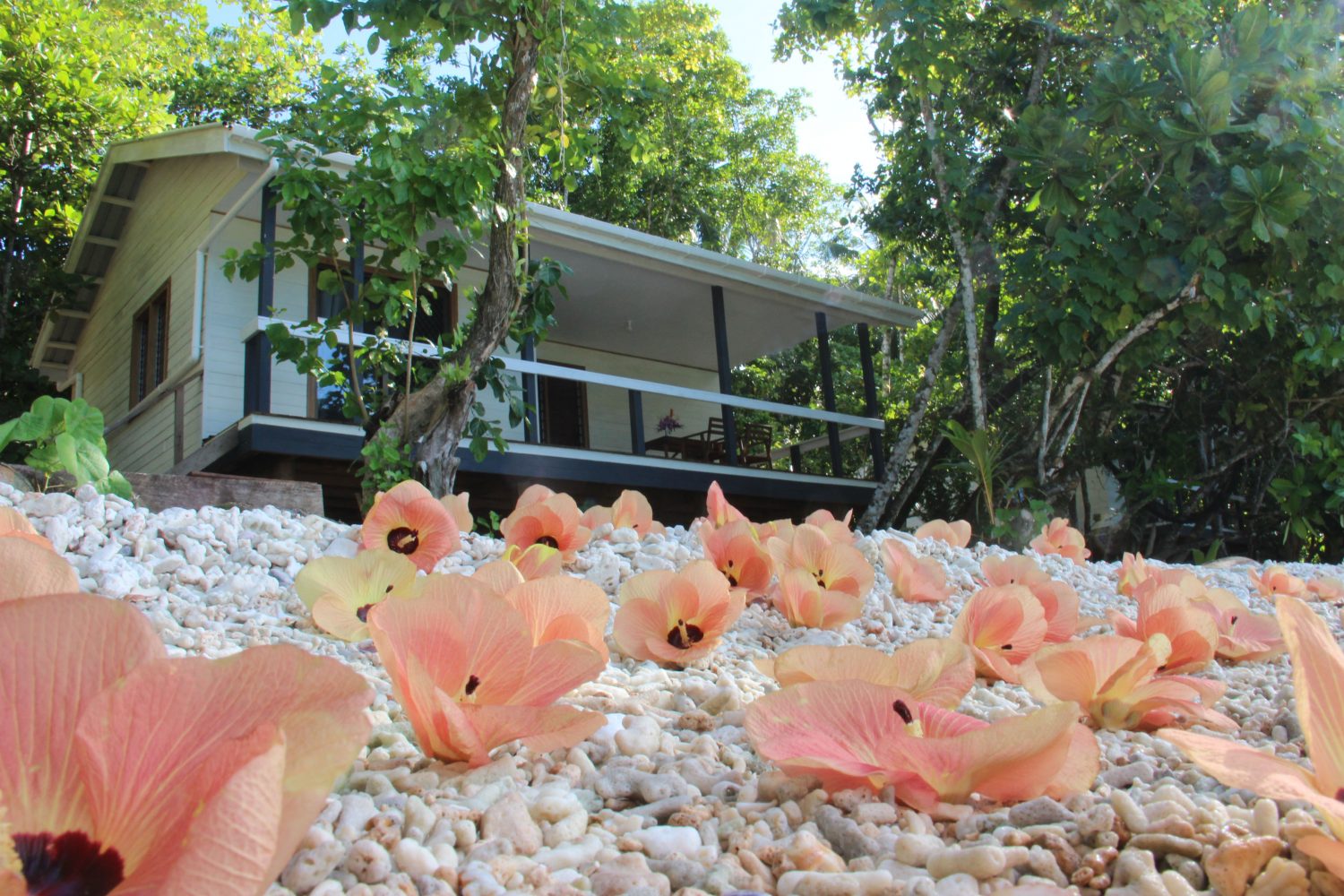 Contact Details
Nggatirana Island, Western Province, Solomon Islands