Set amongst the beautiful trees on the lagoon side of Nggatirana Island, the resort comprises luxury beach-side bungalows and a central restaurant/bar/reception area. The island is a 15 hectare designated conservation area within which you can enjoy the wildlife, birds and orchids. We recommend off-the-beach snorkelling along a 300m stretch of unspoilt coral that supports a myriad of small fish and other aquatic species. The round-the-island footpath can be used to explore and to access your bungalow by easy-access ramp.
The Island also a traditional tabu site and hill walking can be arranged to visit the pre-historic programs on nearby Rondo Hill.
Fresh seafood caught from Nggatirana and the surrounding tropical waters of the Solomon Islands is served daily in our restaurant. Enjoy breakfast, lunch and dinner in our restaurant, that has rapidly gained acclaim throughout the South Pacific. Our French-Lagoon Fusion cuisine is based largely on catch-of–the-day fish and lobster, incorporating locally produced vegetables, root crops and fruit. We also do great pizzas!.
Activities include snorkeling, hill walking, kayaking, Island picnic, village visit or just relax.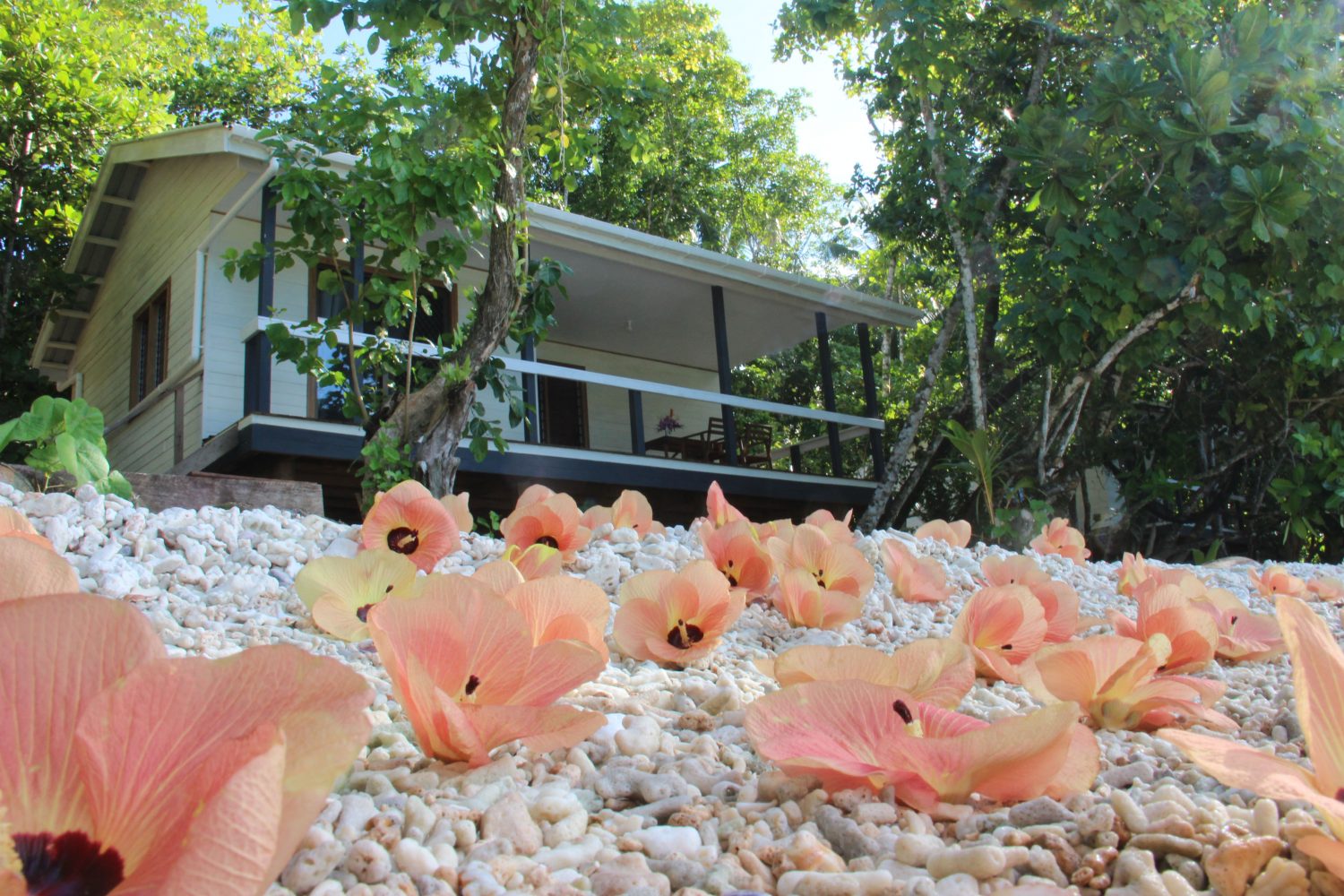 Contact Details
Nggatirana Island, Western Province, Solomon Islands