How to Get Around
Travelling in an archipelago of almost 1000 islands comes with its own challenges as well as rewards. There are travel agencies and tour operators that can provide specialist travel services for getting to see the best parts of the Solomons.
A great way to see and experience the islands is to take a tour with a local operator. They'll arrange half or full day tours or organise overnight excursions to suit you, whatever the activity. Whether it's a diving tour, kayaking, hiking or visiting WWII sites, the knowledge and local insight that a guide offers can really enhance a travel experience.
By Air
One of the best and most convenient ways to get around is by air. Solomon Airlines' domestic wing offers scheduled flights to about 20 airstrips around the country. Domestic flights can be heavily booked so it can pay to reserve well in advance.
Honiara is the main hub with frequent flights to the main tourist gateways including Seghe, Munda and Gizo. It's sensible to confirm your flights 24 hours before departure. Luggage allowances are limited to 16kg.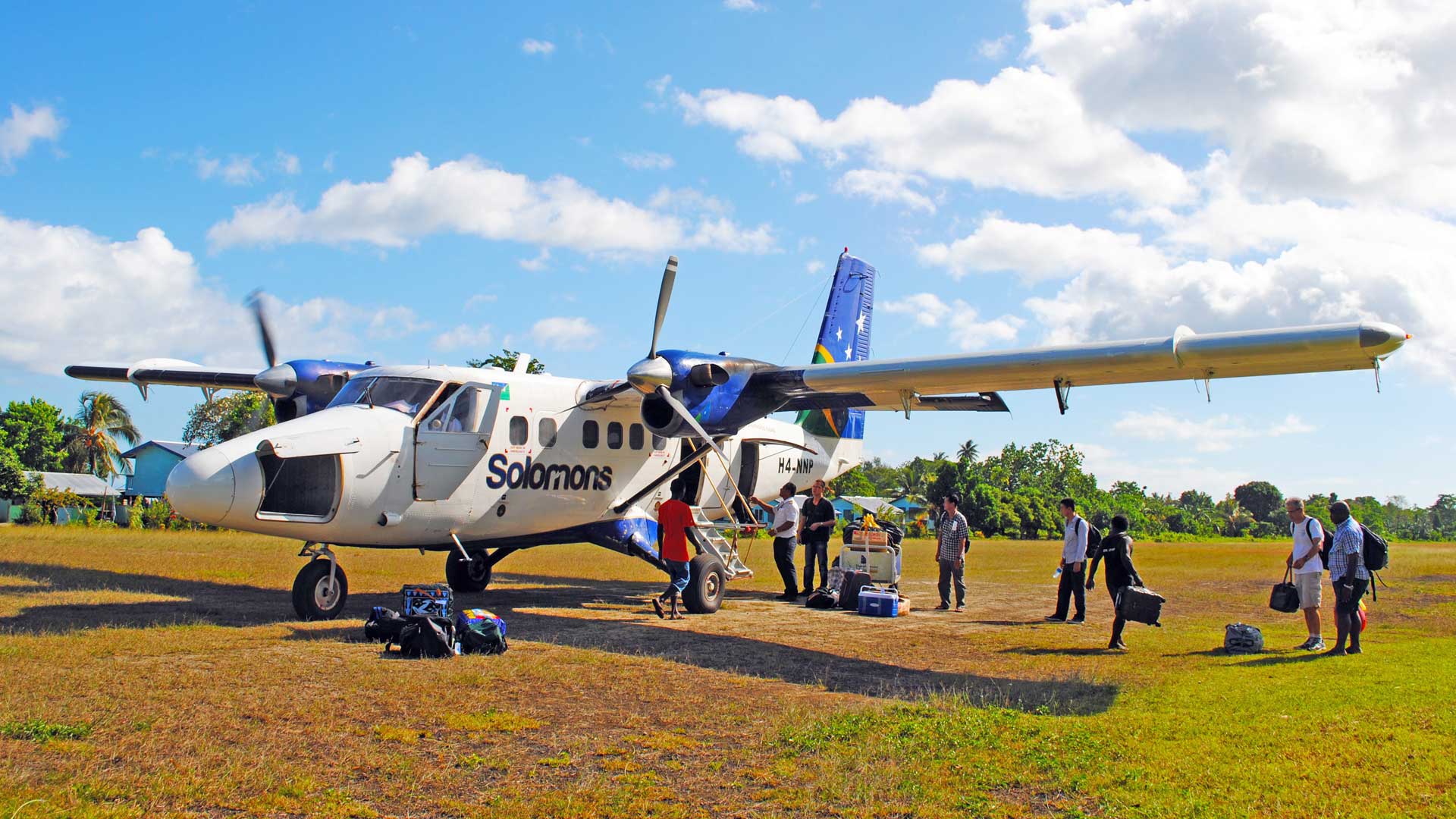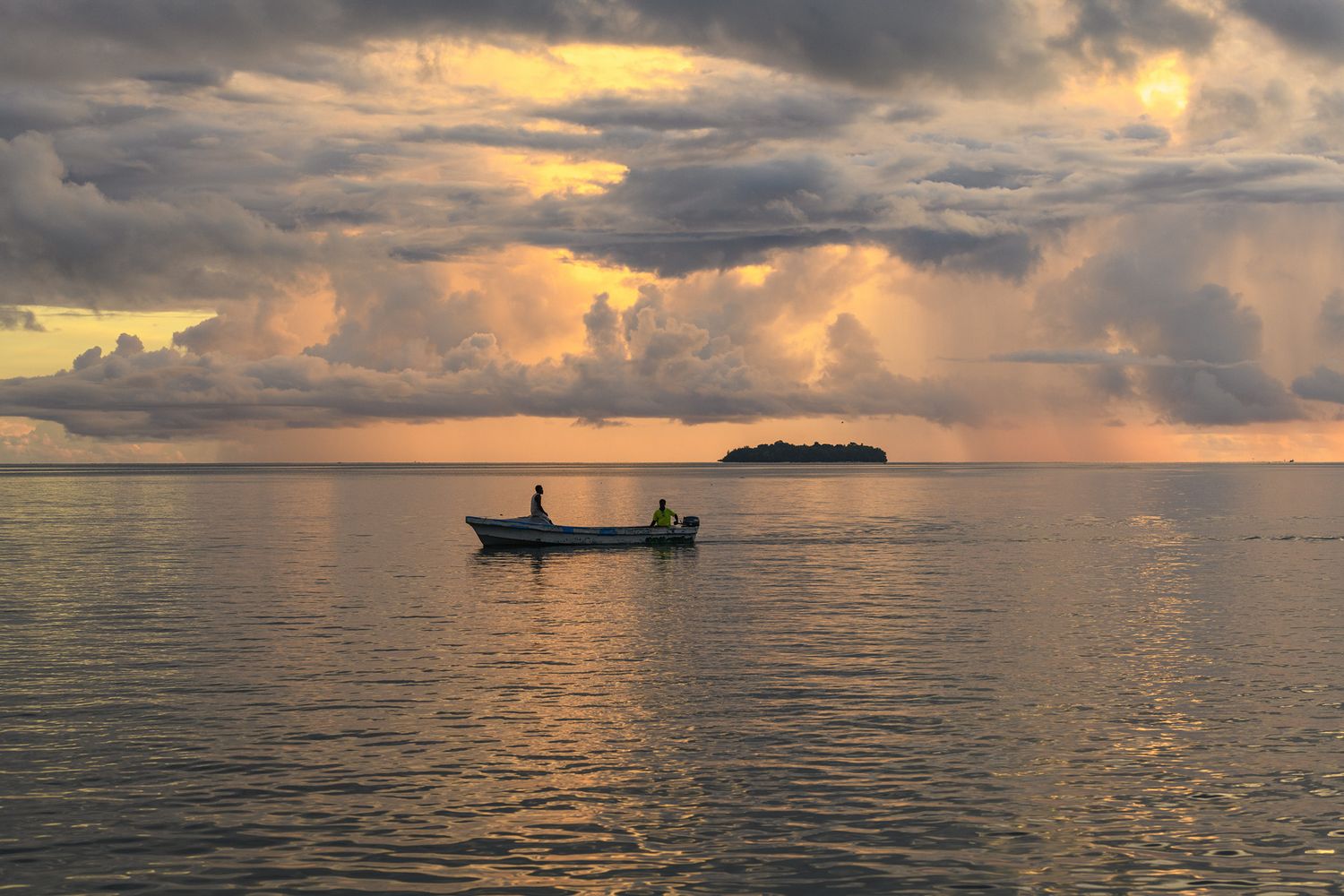 By sea
Out board powered dinghies are the most common means of transport. People pay a fare to travel a sector. Charter boats cost about S$1500 a day and fuel is often not included.
Companies offering passenger boat services include:
Go West Transport
MV 360 Discovery
MV Pelican Express
There are regular passenger boat services between Honiara and Auiki (Malaita) and a weekly service between Honiara and Gizo via Marovo.
If you're cruising in your own yacht, be aware that each province requires notification that you wish to visit their area. Before you explore onshore, try to obtain permission from the relevant chief first.
By road

The country has around 1300km of generally poor roads with the most extensive and well developed networks on Guadalcanal, Malaita and Makara.
Public minibuses are only found in Honiara. Elsewhere people generally pile into open backed trucks or tractor pulled trailers.
Taxis are plentiful in Honiara and there are small fleets in Gizo and Auiki. They are meterless so agree on a fare before you set off.
Hire cars are available in Honiara for touring Guadalcanal and you may be able to arrange a car rental in Gizo in the Western Province. Driving is on the left-hand side of the road. International driving permits are accepted as are most driver's licenses.
Hitching is also a possibility. In rural areas most vehicles double as public transport. If you want a lift through the countryside flag down a passing vehicle and ask the driver the cost of a lift.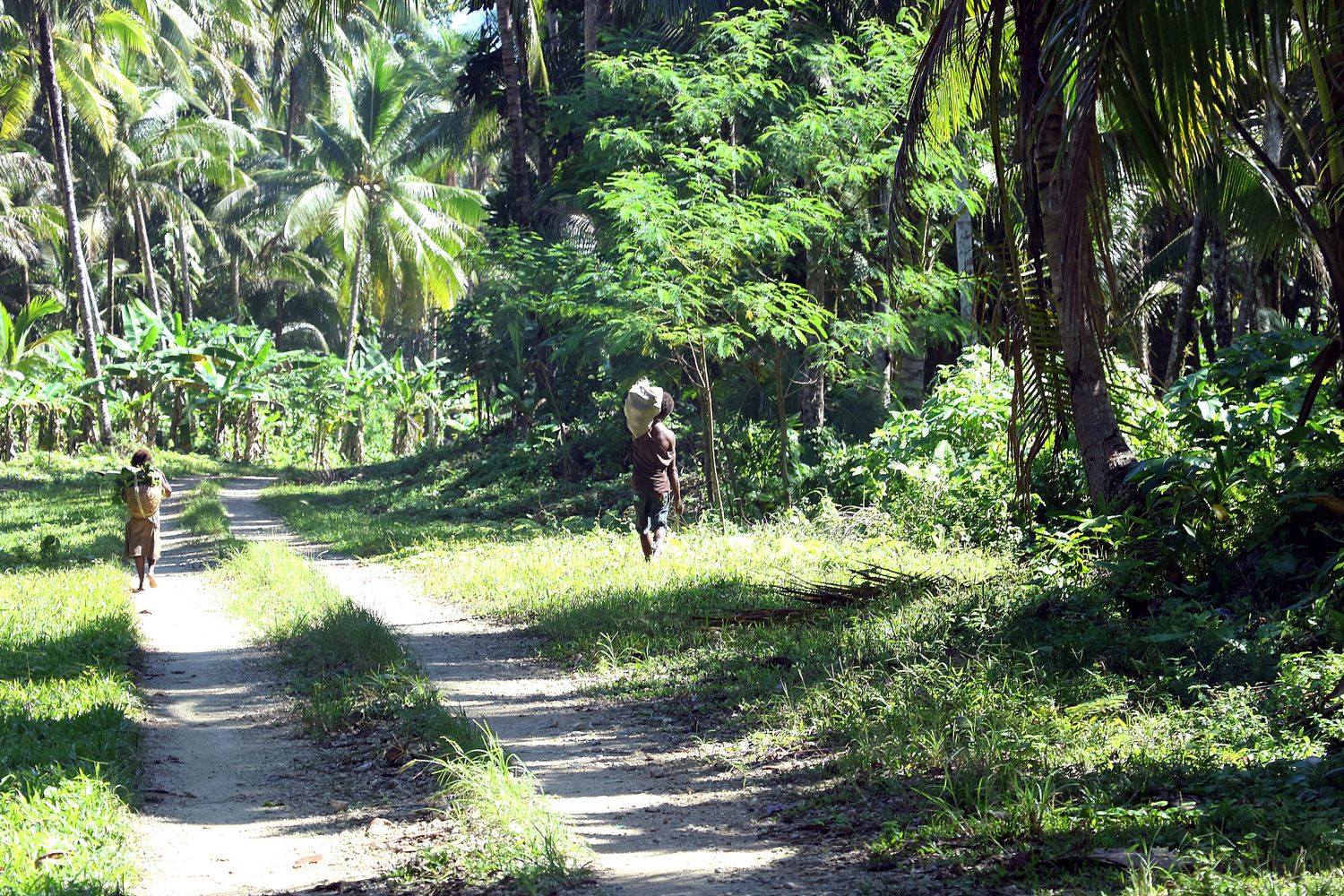 USE THE SOLOMON ISLANDS SEARCH MACHINE TO HELP WITH YOUR TRAVEL